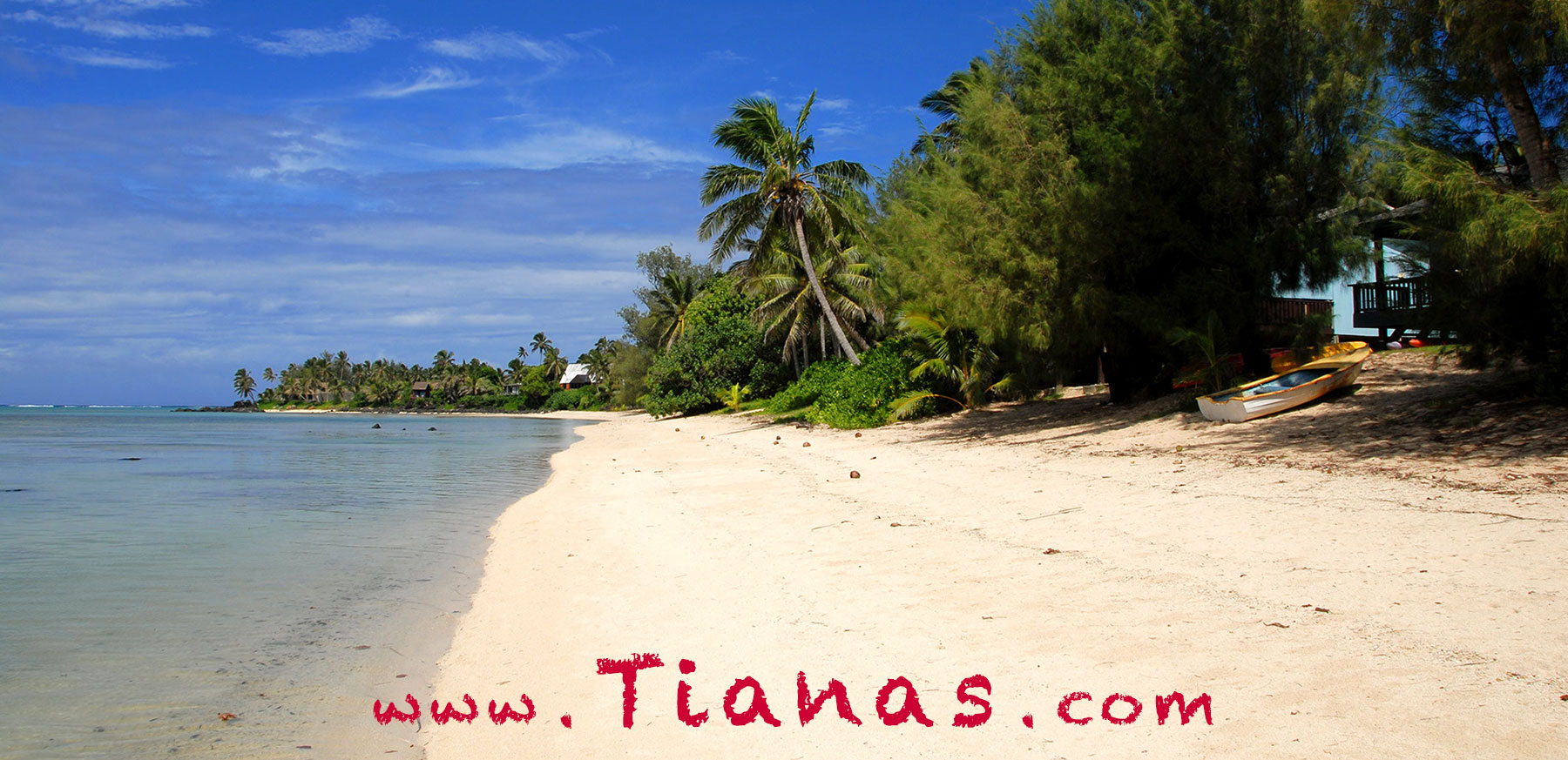 Tianas Beach Villas, Rarotonga, Cook Islands
Welcome to the small paradise of Tiana's Beach Villas in The Cook Islands. Our affordable accommodation in Muri Beach Rarotonga consists of just two hand crafted wooden cottages and three studio units right on the beach front.
Muri Beach Accommodation
Tianas Beach offers affordable self contained accommodation on Rarotonga Island with private veranda's literally four steps back from Muri Beach ...
ROOM DETAILS
Prices
Bungalows NZ$185
Studio Rooms $155
BOOK NOW
Location
Muri Beach
Rarotonga Island
MORE PIX
Tianas Beach Villas, Rarotonga, Cook Islands
Tianas Beach Villas Cook Islands offers two self-contained bungalows and four studio units situated right on Muri Beach, overlooking one of the offshore uninhabited islands. Our beach front bungalows enjoy a private location at the quiet end of Muri Beach offering you a peaceful holiday in this prime holiday location in the Cook Islands.
Tianas is ideal for couples seeking an affordable holiday and wanting to escape the more commercial tourist resorts or simply those wanting to stay right on Muri Beach at a great price. Our purpose built bungalows are spacious, private and offer stunning views ...