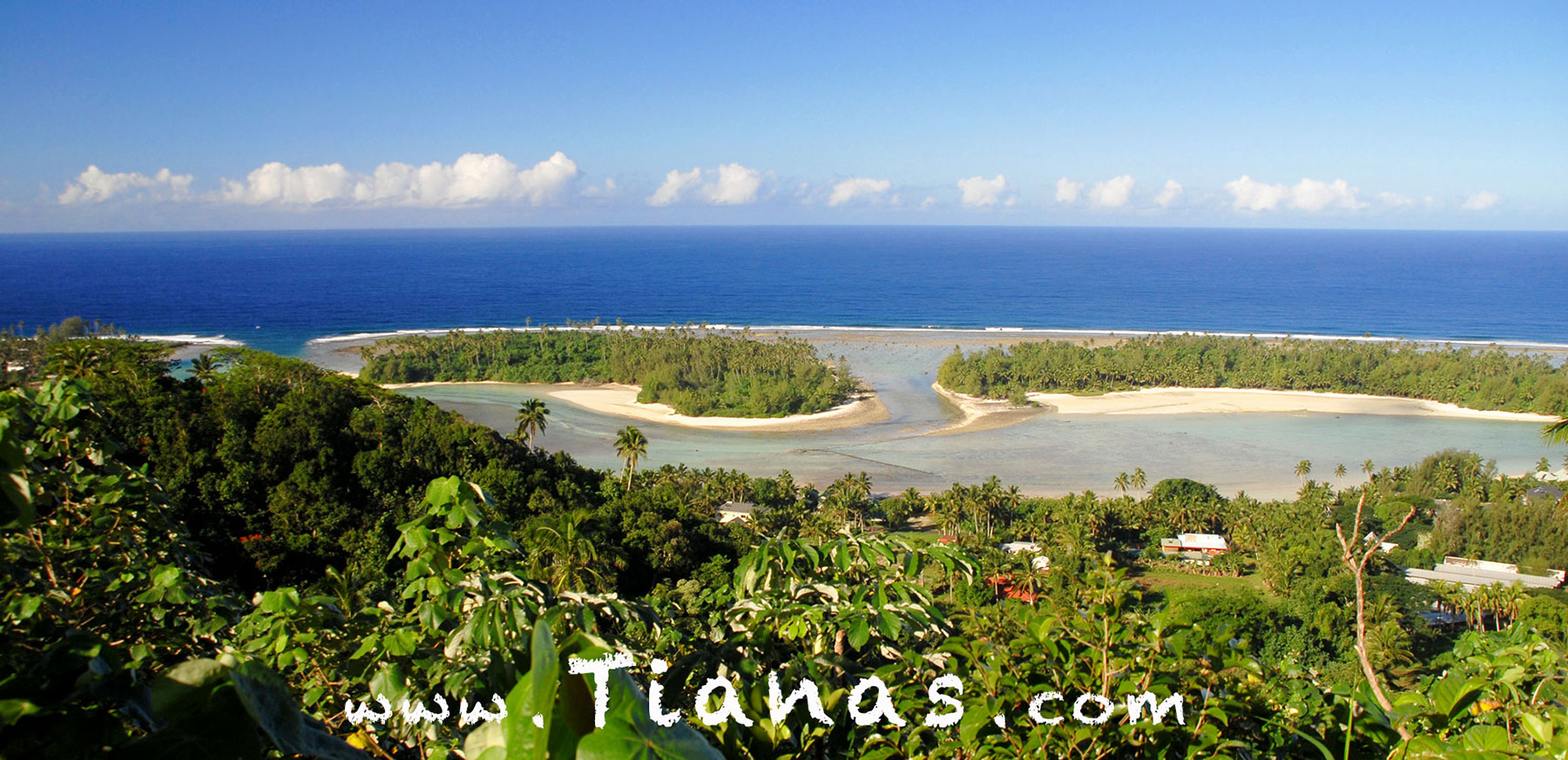 About Muri Beach Rarotonga, Cook Islands
Tiana's Beach Villas is located at the quiet southern end of Muri Beach on the south east corner of Rarotonga. We are 30-minutes by road from Rarotonga Airport and 20-minutes from Avarua Town. The local bus stops every half an hour at the end of our drive.
Our bungalows are located off the coastal road, 50-metres down a small private track giving us excellent privacy. Our bungalows and units are absolute beach front with beautiful views of Muri Beach and Muri Lagoon.
Things to do at Tianas / Muri Beach
Snorkelling is good surrounding the small island off our beach and a 10 minute walk to the south is the Fruits of Rarotonga, considered the best snorkelling on Rarotonga. We also have a sea kayak for guest use to explore the lagoon, coast and offshore islands.
We are walking distance to two local convenience shops, several cafés, the sailing club, five great restaurants, an internet cafe and butcher. There are also three moped / car rentals within 800 metres plus the Sailing Club and Koka Lagoon where you can rent paddle-boards, catamarans and snorkelling gear.
Muri Beach Information
Distance from Tianas Beach to the following services:
Nautilus Restaurant - 100m
Convenience Store - 200m
Delicious Cafe & LBV Cafe - 400m
Pharmacy - 400m
Koka Lagoon / Kitesup Watersports - 500m
Muri Night Market - 600m
Polynesian Rentals - 700m
BlueSky Internet / Telephone / ATM - 700m
Pacific Resort - 700m
Sails Club - 800m
Vietnamese / Mexican Restaurants - 900m